August 14th, 2014 by Chassin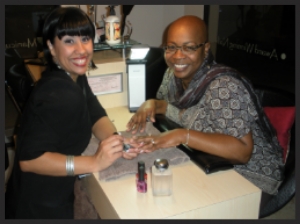 If your hair loss is extremely rapid, how can you get ahead of it and take charge of removing your hair instead of watching it drop literally to the floor or into the sink right in front of you?
Taking steps to shave it off can be empowering and minimize the depression that accompanies sudden and aggressive hair loss.
Read the full article here:
Real Talk For Women With Alopecia: Should I Shave My Head?
Sign up for weekly updates here.